Blending and Filling
Blending and filling is a critical step in the food and beverage manufacturing process. MultipackFood understands that taste, texture, colour and the overall presentation of the final product is determined by the way raw materials and ingredients are mixed and packaged.
Experience and capability you can rely on
MultipackFood's vast experience, together with high-tech machinery including; liquid pasteurising, water treatment plant, various dosing systems, check weighing, metal-detection, ink jet coders and more, allow us to hygienically mix, blend and fill liquid, solid and dry ingredients to output food and beverage products to your specifications – in high and low volumes.
With 14 temperature controlled clean packing rooms, designed to give full segregation between production lines and regulated compliance with accreditations: TGA, HACCP & GMP, SQF, Kosher, FDA, Certified Organic and ATO Alcohol licence, clients are assured that systems are in place to guarantee full specification compliance.
Liquids
All types of liquids; oils, vinegars, sauces, functional drinks, gels, soups, syrups, pastes, purified water, alcoholic beverages, organic, juices, spreads and much more…
solid & dry
All types of solid and dry ingredients; mueslis, cereals, gluten and gluten free mixes, cakes mixes, functional foods, grains, granules, powders, croutons, seeds, flakes, nuts, dried fruits, trail mixes and much more…
MultipackFood. Your complete contract packaging service.
MultipackFood is your one-stop food & beverage contract packaging service. From sourcing to processing to filling to packing to finishing to storage and logistics.
Source Raw Ingredients
Source Raw Ingredients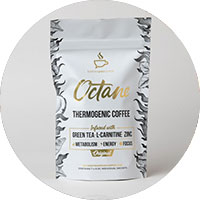 Packaging Types
Packaging Types
Blending & Filling